Artificial Intelligence for Marketing Strategy (AIMS) is a novel MSc program at EM Normandie Business School, led by the program director Agnis Stibe, in collaboration with EPITA Engineering School, led Rabih Haddad, the director of international programs.
Every year, the AIMS program students go for a week-long trip to Dublin. As a part of their curriculum, they have this opportunity to speak with industry experts, as well as to gain deeper knowledge on artificial intelligence (AI) from research professionals in Ireland.
Why Dublin?
Over years, increasing number of global technology companies have chosen Dublin as a home for their headquarters in Europe. That brings a huge benefit for the students. While they are meeting many skilled professionals, they can also explore potential future places for internships.
On our last trip, we had a list of very interesting and insightful interactions with representatives from various companies, valuable visits to innovation spaces and universities, as well as cultural visits to the Book of Kells at the Trinity College Dublin, Guinness Storehouse, and EM Normandie Business School campus in Dublin.
Exploring Artificial Intelligence
During the week, the students discussed AI related topics together with many prestigious organizations, including Google, Mastercard, and Microsoft, some progressive innovators, such as Voala, Talented AI, Technological University Dublin, as well as Tangent, the Ideas Workspace at Trinity College Dublin, and CeADAR, the Ireland's Centre for Applied AI.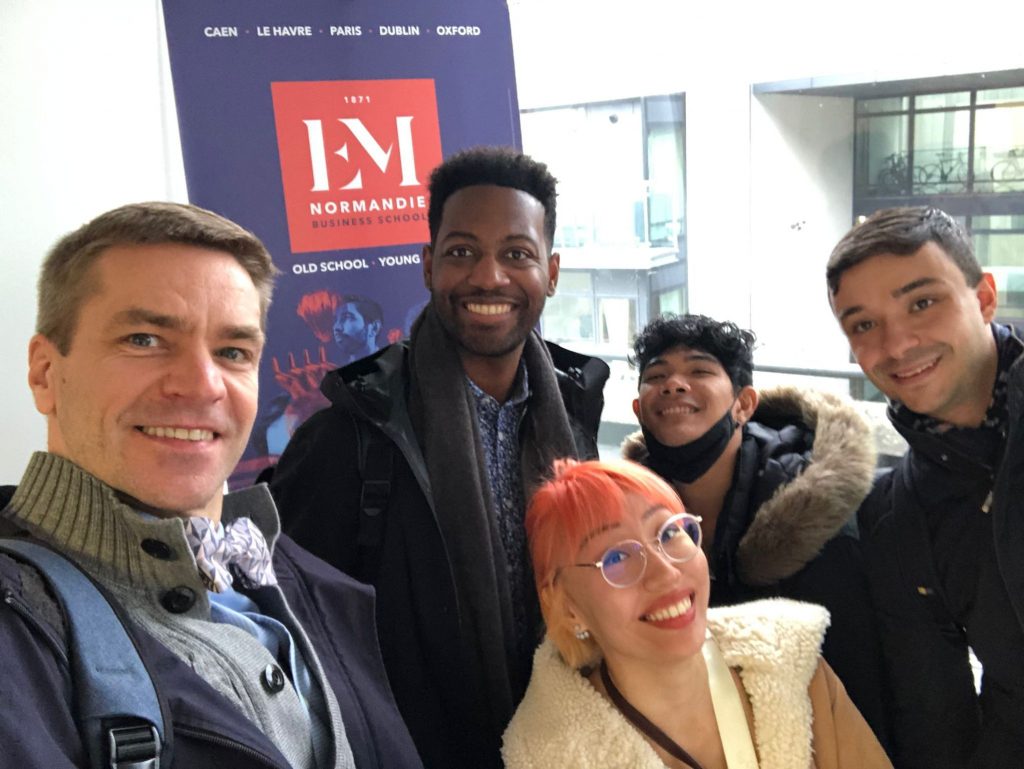 The AIMS program students also had two visits to the Innovation Value Institute at Maynooth University. First, at the very beginning of the week to collect business related challenges from the Kilkenny Group. And second, at the end of the week to present their project results in addressing the challenges using AI, machine learning, and data science.
The Kilkenny Group with 14 own-brand stores is the home to Ireland's largest collection of Irish designers, and the company has been synonymous with promoting the finest in Irish design for over 50 years.
Distinguished AI Speakers
To help addressing the given business challenges using AI innovations, we welcomed experienced professionals to speak with our AIMS students. On the second day, we had a very attractive presentation by Richard Lakucs, a Gaming Growth Manager at Google, who explained the magic behind page ranks and search optimization.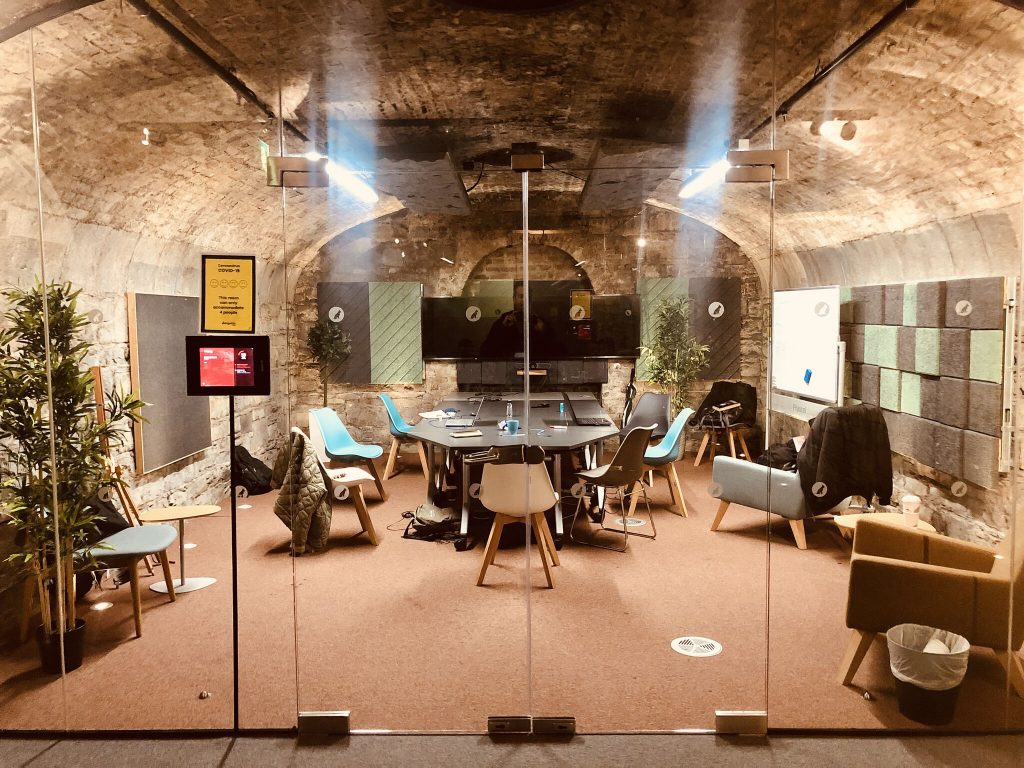 The next day, we had two very rich sessions in the morning and two more engaging sessions in the afternoon. The first by Mohammad Karzand from Microsoft speaking about 'The Challenges and Future of Machine Learning'. And the second session with John Murat representing Adison.ai (Talented AI), who spoke about 'Using Artificial Intelligence for Improving Talent Acquisition'.
In the afternoon, our third session was led by James Spalding from Voala with the topic 'How We Apply AI to Marketing?'. Thereafter, as the final session for the day, our students were welcomed by Robert Macken at the Dogpatch Labs, a curated startup hub, located in the historic CHQ Building, in the heart of Dublin's Digital Docklands.
The fourth day began with a presentation by Ronan Doorley from Massachusetts Institute of Technology, MIT Media Lab, speaking about 'Data Science for Urban Innovation' with our students at EM Normandie Business School campus in Dublin. In the afternoon, we welcomed James Conway from Mastercard, who spoke about 'Artificial Intelligence and Machine Learning Practice Overview and Challenges'.
On Friday afternoon, after our return from the Innovation Value Institute at Maynooth University, we welcomed Atif Qureshi who represented both Technological University Dublin and Ireland's Center for Applied AI called CeADAR. He concluded our AI journey with fresh perspectives on 'Artificial Intelligence & Data Science in Research'.
Learning Outcomes
As a result, the AIMS program students advanced their ability to comprehend a wider spectrum of AI applications and deepened their knowledge about industry practices related to AI. They also learned lessons and success stories from AI professionals, improved understanding of limits and capabilities of AI today, as well as enriched skills to develop AI-driven solutions for current challenges.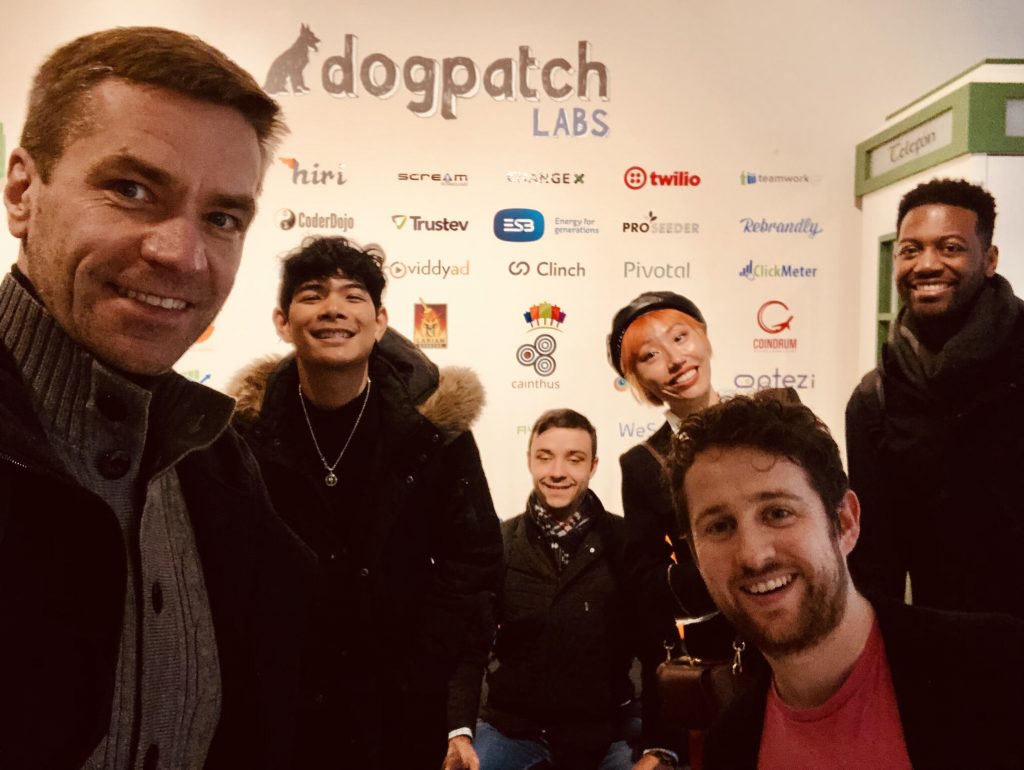 The students also explored innovative ways for addressing complex problems using AI and experienced mind opening and provoking interactions with AI specialists, so that they can now see clearer the emerging trends of AI in particular domains. All that empowers our AIMS program students to be highly demanded on the market of AI specialists.